Nothing is more exciting than bringing a new puppy home. Those adorable little faces and wagging tales don't take long to melt your heart! Like a new car, once the newness begins to wear off, you begin to spot signs of trouble. Puppy training classes are a great way to address problems before they become habits.
Most dog owners have little luck at getting their young puppy to listen to them. They are so energetic and enthusiastic about everything going on in their new lives, they don't seem to pay attention to anything you say.
One reason that adult dogs exhibit problem behaviours is the lack of training they received as pups. At Kalmpets, we take an individual approach to finding out what each puppy needs to make him happy. Our puppy program consists of 2 personalised puppy training sessions with our head trainer. We offer a variety of sessions to match each dog's lifestyle, temperament, and personality.
During puppy socialisation class, your pup will have the chance to interact with other pups his own age. It's a fun way to learn life skills while he socialises and plays. He will also engage in our buddy system where he is matched with an older dog that helps demonstrate proper canine behaviour. If your workweek is hectic, you might find that our puppy Saturday class fits better with your busy schedule.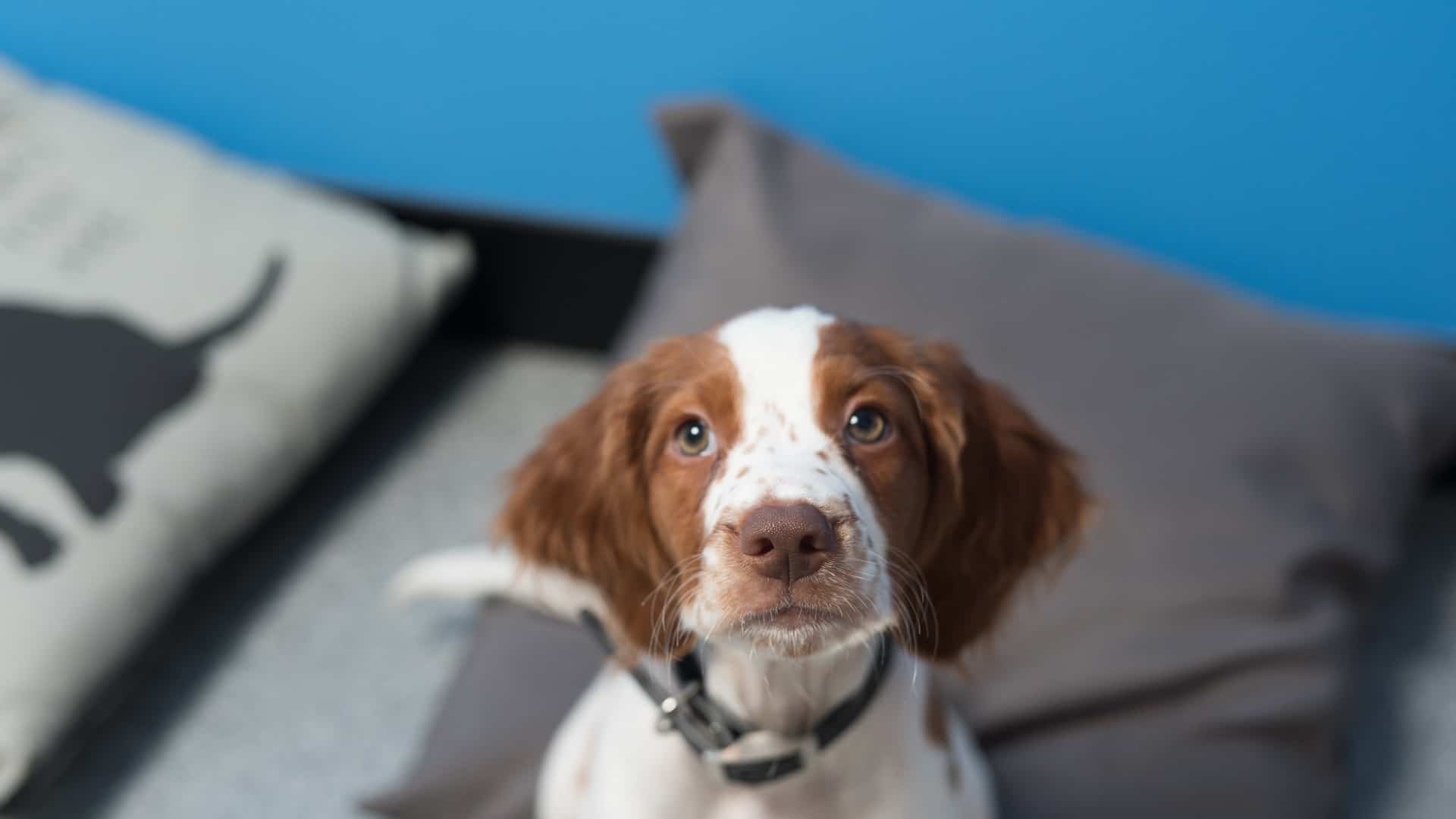 Our Approach
Teaching your puppy how to behave will instill proper etiquette that will last his entire lifetime. At Kalmpets, we employ a diverse pool of knowledge to help puppies understand just what is expected of them. Our unique, proven training method is just what you need to get your puppy off to a good start in life!
Keep in mind that it isn't just what you do that impacts your puppy's opinion of what is acceptable and what isn't. It's also what you don't do. Using a combination of positive reinforcement for the things he gets right and gentle redirection for those that need some work will help build behaviours and habits that last a lifetime.
Kalmpets offers a unique approach to puppy training. We use fun settings and effective techniques that open the lines of communication between the human teacher and the canine student. The end result is a happier puppy that is easier for your entire family to live with!
Give us a call today. We offer flexible options to help you get your puppy trained on a schedule that's right for you.