CLICK START AGILITY FOR BEGINNERS
Have you ever wanted to run around an obstacle course with your dog whilst having the time of your life? If yes, then the canine sport of Agility is for you and your canine companion!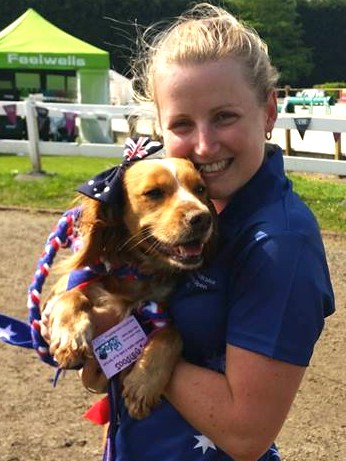 Our day care manager Sarah Ogden (See picture right: Sarah Ogden competed successfully with Phoebe at the World Agility Open Championships in 2016.) has been competing in agility with her Labradoodle "Axle" for the past 3 years. Agility is very much her hobby and she is now currently training the foundations of agility to her working Cocker Spaniel puppy "Rev". Sarah not only has a passion for the sport, but also the natural ability to run and handle other people's dogs around an agility course. This talent has seen Sarah represent Australia at the World Agility Open Championships in 2016.
Sarah is ready to share her skills and knowledge of foundation training to the students here at Kalmpets. She is offering one on one beginner lessons to dogs aged between 12 weeks to 18 months old. The two lessons will cover the foundation required to start your adventure with your companion into the agility world.
The two lessons are 45 minutes each and are available Wednesday afternoons, at 12pm, 1pm and 2pm. The two lessons are taken two weeks apart. During the two weeks Sarah will also provide email feedback on videos you submit of your homework. The lessons will be entirely clicker based, though prior clicker knowledge is not a prerequisite.
Lessons will cover a selection from the following depending on your dog's skill level and understanding:
· Hand/nose targets
· Reinforcement zones
· Targets with paws – box work
· Cone circle work
· Perch work – pivots, back feet on, sit and wait
· Recalls –teaching your dog how to brake
· "Wait" and call – start line behaviour
Perch Work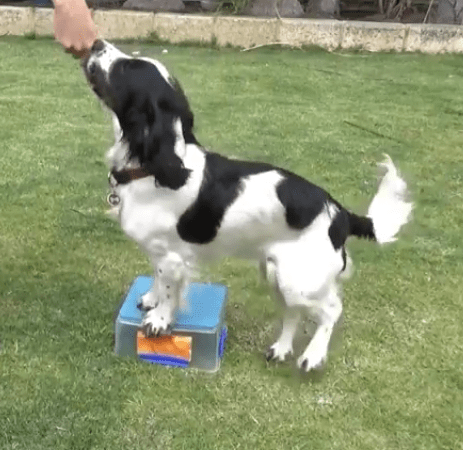 Target Work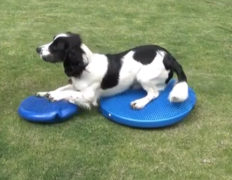 Cone Work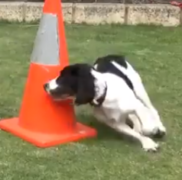 2 on, 2 off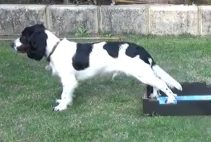 Ultimate Balance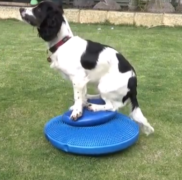 If you are interested in booking lessons then please complete the survey below, Sarah will then be in contact with you.
See agility genius Sarah at work below: 

See below one of our click start agility super-stars Louis in action at lesson 2….big things to come for this little guy!
Take a look at 5 month old Louis during a click start agility session. Just two sessions in and he can already target an object with his back paws #superdog #kalmpets#clickstartagility#gottalovedogs

Posted by Kalmpets Animal Behaviour Centre & Dog Day Care on Tuesday, March 7, 2017
Louis, my five-month-old working cocker spaniel, and I just had our second clicker training lesson with Sarah. I have been amazed at how quickly he has reacted to Sarah's training methods and also at how I have been able to adapt his training to everyday life. One click while he's tussling with his big kelpie sister brings him straight to my side! It's also very rewarding and fun for me as an owner seeing my boy learning new things and enjoying doing so. I highly recommend clicker training at Kalmpets. After all, who doesn't want a well-behaved fur baby?? — Amanda and Louis —
Register your interest in click start agility here: Register for CLICK START AGILITY