I can't describe how much we appreciate, or put a price on the value, Kalmpets have given Winston and me.  It's fair to say a lot of people are like me and are totally besotted with their pets, but with good intentions and all the love in the world, most of us don't know how to give them everything they need for enrichment.  Believe it or not, Winston was the sookiest, most frightened little guy I have ever set my eyes upon.  I was so worried to take him home, I felt like he would resent me forever.  He was a totally different puppy when I took him to puppy pre-school at the vets 3 days later, he was a confident little bully, I couldn't believe it.
With lots of help from Dr Kate and the Kalmpets team, our bond is flourishing and he puts a permanent smile on my face.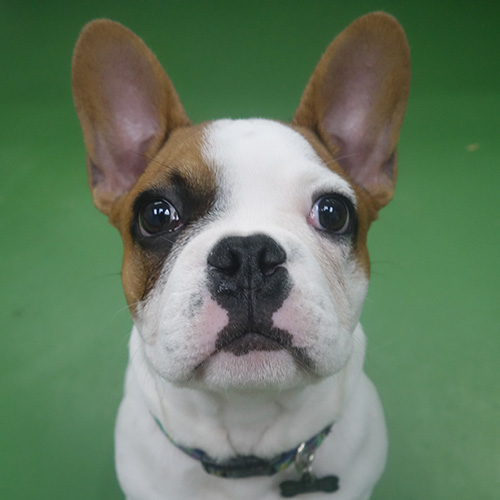 I didn't know what to expect with my first consult, but I was most impressed. Kalmpets gave me a lot of hope and some deeper undertow Bernie's needs— physically and behaviourally. Linking them in their diagnosis is invaluable.
The initial plan ( integrated exercises; food and medication) was great— it is not  too complex and is clear and sustainable, and thus feels achievable which was positive for Bernie and me. Dr Kate also alleviated some of the angst that has been quite deep- seated ( I didn't really recognise this on a conscious level— it had become an unhealthy pattern of reaction))  and guilt which no doubt was exacerbating my anxiety,  and was not productive for Bernie's best life.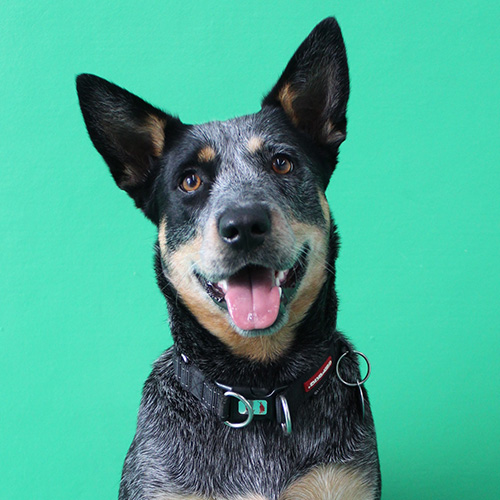 This is Tiggy, but we call her Crackers because she is a bit nuts. Without Kalmpets, her life would've been very different. There is no way she would've been able to enjoy a beautiful morning at the dog beach. She has anxiety and simply would not have coped. And yet here she is. Full of the joie de vivre. There were times when we wondered if Tig would survive as her instincts make her very protective, and she bordered on aggressive. And then we went to Kalmpets. They gave us the tools, advice and skills to understand and manage Tiggy. And now here she is. Not Crackers at all. Just a lovely dog living her best life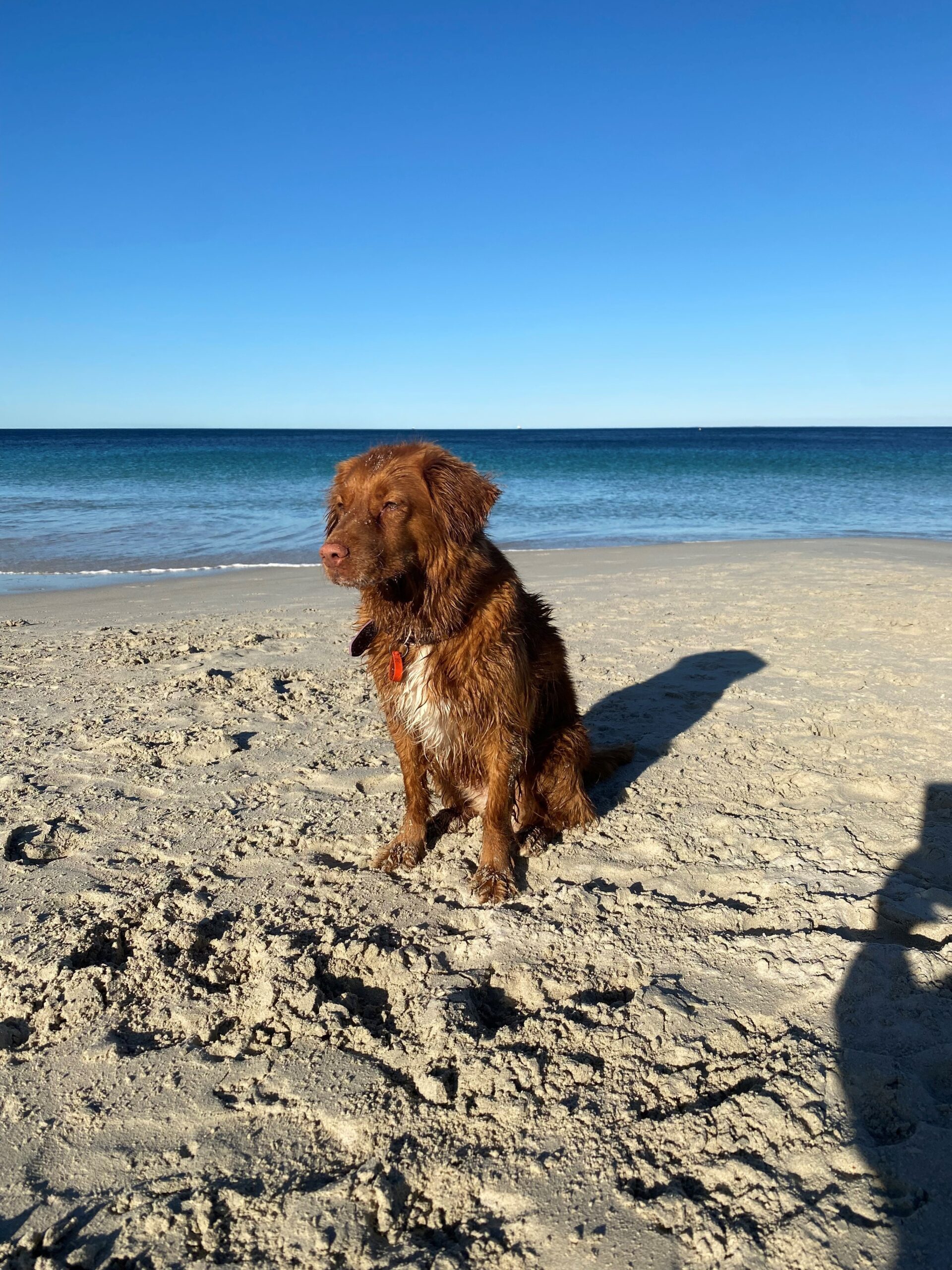 Cannot thank Dr Kate enough for all her help with my anxious dog. He has improved so much thanks not only to her treatment but to her compassion and encouragement. Our life if much more "normal " now and we couldn't be happier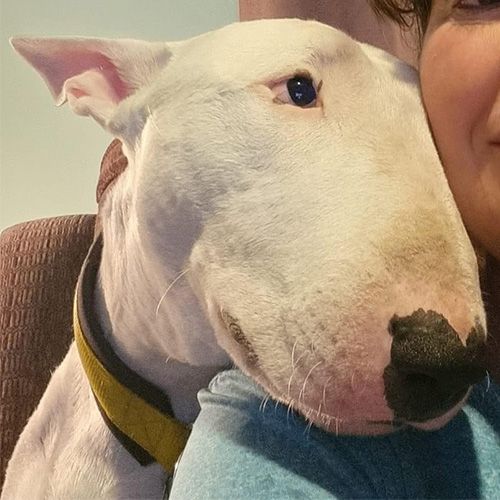 Csoki was a dog in pain for many years. He was highly reactive to dogs, and even bit one. He also had a strong dislike of being touched. At Kalmpets Csoki was diagnosed with social anxiety. We trialled pain relief in case pain was causing his issues, but I did not feel the medication helped, so we embarked on a long journey of behaviour modification. We made limited progress, unfortunately. I subsequently took Csoki to a veterinary physiotherapist who pointed out he was in a lot of pain due to arthritis. We started a daily anti-inflammatory which made a huge difference for him.
Eventually, we sought help from a trainer again as Csoki barely allowed the physio to touch him. Training did not help so we called Dr Kate again. She explained the different types of pain Csoki was experiencing and added a new medication to his regime. It helped enormously for a while, but then Csoki sadly regressed. He started anti-anxiety medication as the long history of pain had led to him developing anxiety about being touched. A few months later we had to add another analgesic to his extensive list of medications as his arthritis progressed and pain increased. Today Csoki is living his best life with plenty of medications, enrichment, tracking, sniffaris and lots of sleeping in his human's lap.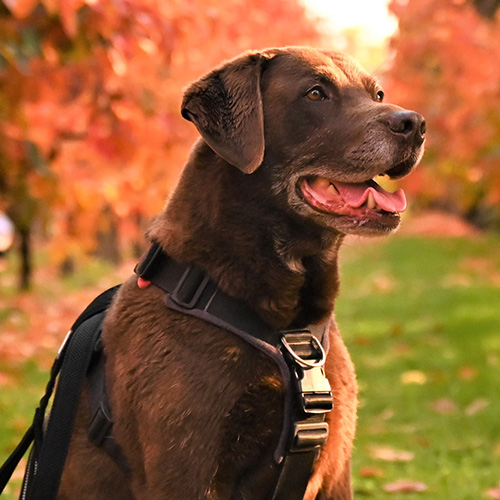 After a long journey with anxiety and through Kalmpets support our Bronson was nominated for the RSPCA's golden award for his companionship with our daughter over the last 9 months due to her epilepsy and protecting her a number of times from hurting herself badly. He won the award with another dog and will be attending a major event in the holidays for his outstanding efforts. We would like to thank you for your guidance in making our Bronson so special. He has changed our lives.