Anyone who has had the pleasure of owning more than one dog during their lifetime knows how different each dog's personalities and behaviours can be! If you've been fortunate enough to have a seemingly perfect dog that gave you nothing but joy from day one, count your blessings. The odds are that your next pet will need dog training to come anywhere close to the same great behaviour.
The key to successfully training a dog is to open the doors of communication between you. You can't just tell a dog what to do and expect him to understand and obey. The same goes for what you don't want him to do.
Kalmpets collaborates with skilled dog trainers across the state. Specialising in one-on-one session's consults serve as the foundation for opening communication between you and your dog. We tailor our courses to you and your dog's lifestyle and the goals you have for the future.
The end goal of training is to improve the human-to-animal bond and to educate you on dog behaviour and best practices in positive dog training techniques.
If you've tried scolding your puppy, you already know that this approach doesn't work. Although you think the problem is very obvious, your dog doesn't understand what he's done wrong. Without this type of structure in both your lives, your chances of having a well-behaved dog are virtually non-existent. Instead of scolding when your puppy does something wrong, we use positive reinforcement when he gets it right. Once he realises he is being rewarded for the right behaviour, the problem behaviours begin to diminish!
Unsure whether you need a Trainer or Veterinary Behaviourist? CLICK HERE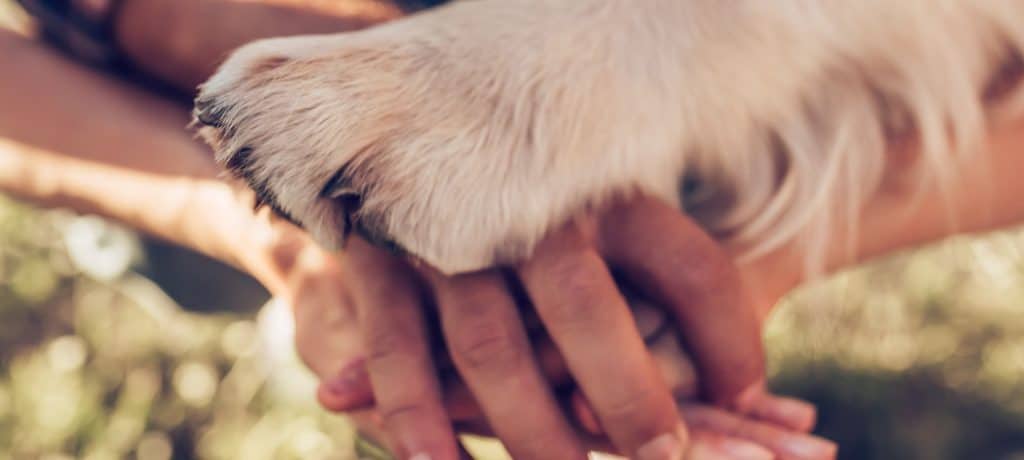 Our Holistic Approach
At Kalmpets, we know that a calm pet is the best candidate dog training. We rely on evidence-based strategies to make communication between human and dog genuinely possible. We know that all dogs are different and we take a custom approach with each dog. That's why you can expect to have an enjoyable experience from our dog training professionals. It's fun and productive for you and your dog!
The dog trainers we collaborate with at Kalmpets take a holistic approach to dog training. We consider the features that set your dog apart and use techniques that have proven successful in similar situations repeatedly. The frustration you're experiencing doesn't have to be the norm. Our expert team of trainers knows how to get the right information from your dog to get the response you want.
You and your dog are partners in whatever you do. Let us help make your partnership a strong and happy one.