The timing of tooth eruption
Knowing when to expect puppy teething is key to saving your shoes, furniture and more!
Dogs develop two sets of teeth in their lifetime. The first set is the milk or deciduous set which act as placeholders or guides for the permanent teeth. The second set is the permanent teeth which may take up to 2 years to set in the jaw. Therefore teething behaviours are normal up to 2 years of age.
Average eruption times for milk and permanent teeth in dogs
| | Milk Teeth | Adult Teeth |
| --- | --- | --- |
| Incisors | 4-6 weeks | 12- 16 weeks |
| Canine | 3-5 weeks | 12-16 weeks |
| Pre-Molars | 5-6 weeks | 16-20 weeks |
| Molars | nil | 16-24 weeks |
| | | |
Is it painful?
Teething is almost certainly uncomfortable for your puppy. Puppies have increased salivation, loss of appetite and irritability when their teeth erupt. The gums swell and are tender to palpation just prior to tooth eruption. These observations parallel those reported in children. Children will chew their fingers and can drool excessively. Other observations are lip and object biting, irritability, restlessness and night crying. Other signs commonly attributed to teething such as diarrhoea, cough, ear rubbing, rashes, fever and convulsions, have not been found to have any relationship to teething. These signs are much more likely to have another cause.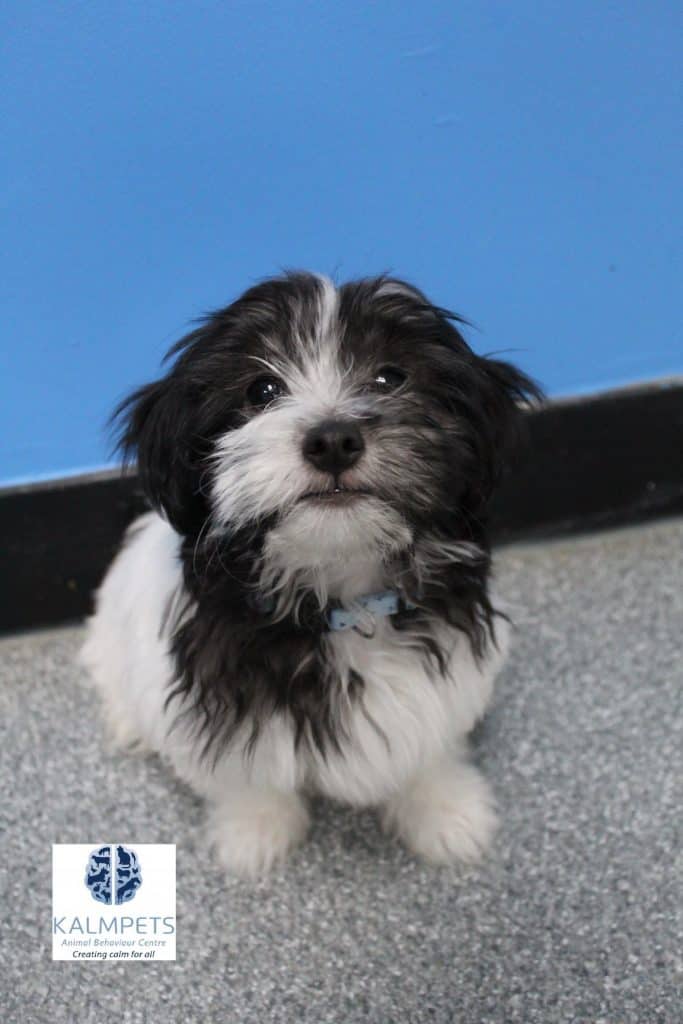 Treatment options
Chewing on clean, hard, cool objects will give relief from soreness and there seems to be a limitless number of items recommended for this purpose.
Chilled or frozen hard fruits and vegetables such as carrots, pumpkin and watermelon;
and an ice cube knotted in cloth.
Some puppies need additional pain relief which can be accessed through your regular veterinarian.
For Further Reading